Anita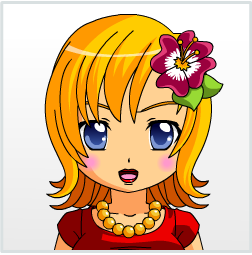 Character Info

Edit
Anita is a rich, flirty, and snobby student. She often wears long dresses and annoys people. Thankfully, she transfered away in Part 13. It has also recently been revealed that she died because of 2 rattlesnake bites.
Character Profile
Edit
Birthday: 11th June
Ethnicity: American-Indian
Body Type: Unknown
Height: 5'10"
Hair Color: Blonde
Eye Color: Cyan
Skin Tone: Tan
Dominant Hand: Right
Favorites
Edit
Interests/Hobbies: Choosing a dress to wear, drawing.
Favorite Color: Pink and Blue
Favorite Musician/Band: Jennifer Lopez
Favorite Type of Music: Pop
Favorite Food: Chicken Leg and Curly Fries
Favorite TV Show: N/A
Favorite Book: N/A
Favorite Movie: N/A
Report Card
Edit
English: B+
Math: A+
History: A+
Science: B
Computers: C
Gym: A+
Art: A+
Music: A
Cooking: C+
Drama: N/A
Health: N/A
Relationships With Other Characters
Edit
Anita's Friends
Edit
Anita had 3 friends which she always gossiped with and discussed about what they like in a guy.
---Under Construction---
Personal Quotes
Edit
"AAAAAAAAAH! IT'S A DREAM INSIDE A DREAM!" Anita when waking up from her faint and seeing Emette in the Boiler Room.
Other Appearances
Edit