Dylan Yoshida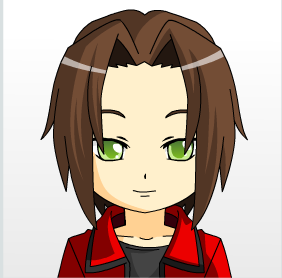 Character Info

Edit
| | |
| --- | --- |
| Side | Good |
| Age | 16 |
| Role | Student |
| Grade | 11th Grade |
| Friends | Toshio Sakamoto (In Japan), Mayu Himegawa (In Japan) |
| Enemies | None yet. |
| Favorite Subject | Music |
| Least-Favorite Subject | English |
| Controlled by | Sarasue1 |

See full article here: Wonderous Wiki: Dylan Yoshida
Dylan Yoshida is a Japanese-American junior at Millard High. He was born in in Japan to a Japanese father and an American mother. He and his family have been moving back and forth from America and Japan since he was 7 years old. He is fairly fluent in both English and Japanese though he still has an accent that makes his English difficult to understand at times.
He enjoys music in both listening and creating it. He can play various string instruments including guitar and a Japanese shamisen. He is also a fairly decent singer and in his free time, he likes to use these but writing and doing covers of songs and uploading them online under his online persona 'Orugorukun.' He claims he would rather have his online life and personality rather than his real one, where he is less self-conscious and is actually charming.
He has issues with OCD and anxiety over organization and cleanliness. If things are not spotless or in a neat, sensical order or pattern, he will get anxious and feel an unrelenting desire to fix it. He spends a lot of time making sure he and the objects he uses are sanitized, from carrying antibacterial soap with him at all times to wiping down his desk and seat before class.
He is a newcomer character to the New Millard High RP.
Character Profile
Edit
Birthday: June 16
Ethnicity: Japanese
Body Type: Thin
Height: 5'9
Hair Color: Dark Brown
Eye Color: Green
Skin Tone: Pale
Dominant Hand: Left
Favorites
Edit
Interests/Hobbies: Making music, surfing the internet.
Favorite Color: Green
Favorite Musician/Band: Susumu Hirasawa
Favorite Type of Music: Synthrock, electronic, ambient, indie.
Favorite Food: Sushi
Favorite TV Show: Crayon Shin-chan
Favorite Book: N/A
Favorite Movie: Redline
Report Card
Edit
English: A-
Math: A
History: B
Science: A
Computers: A
Gym: C
Art: A
Music: A
Cooking: B
Drama: C
Health: A
Dylan is often seen eating strange japanese snacks, usually given to him by his girlfriend, Mayu, who lives in Japan.
His outfit style resembles the uniforms he used to wear in his old school.
Dylan used to not be able to pronounce his name as a small child. In kanji, it itranslates to ディラン or 'diran' which was what people would call him by and how he will occasionally introduce himself as even now.
Ever since the science rat-rabies incedent, he's had a deathly fear of rodents.
Dylan is secretly enjoys adult visual novels (hentai games).
He will occasionally make refrances to his friend, Toshio Sakamoto, who lives in Japan as well.
Other Apearances
Edit