Eli Lambert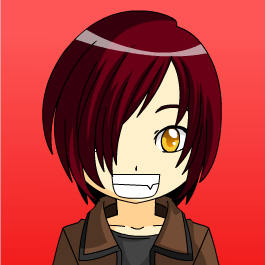 Character Info

Edit
Eli Lambert is a sophomore currently attending Millard High. For a guy in the 10th grade, Eli is extremely insane. He goes around singing show tunes and dancing, and will literally try anything to just to try it. His friends, though they like him, often get annoyed with him on his most crazy days. However, when it comes to things like homework or his job after school, he is extremely serious and dedicated to whatever he works on. He's also a very persistent fellow, and won't give up on anything until he gets what he wants.
Character Profile
Edit
Birthday: Unknown
Ethnicity: Scotish, English, Italian, and somehow part Japanese
Body Type: Average, strong, but somehow kind of lanky
Height: 6' 2
Hair Color: Mahogany
Eye Color: Golden-brown
Skin Tone: Fair
Dominant Hand: Right
Favorites
Edit
Interests/Hobbies: Reading, listening to any kind of music, working on any project, etc.
Favorite Color: Army green
Favorite Musician/Band: N/A
Favorite Type of Music: Anything, but especially show-tunes
Favorite Food: Anything spicy
Other Appearances:
Edit
Eli lives with his parents, younger sister, grandma, grandpa, aunt, uncle, and two female cousins.