Eliza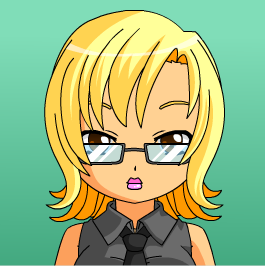 Character Info

Edit
| | |
| --- | --- |
| Age | 33 |
| Role | Social Worker |
| Friends | N/A |
| Enemies | N/A |
| Controlled By | Anybody (Shared Control) |
Eliza is a social worker at Millard High. She tends to ask a lot of questions to understand the student's concerns and problems, but she also seems to do it often in everyday conversation. In her spare time, she enjoys reading books and asking questions.
Adult Profile
Edit
Birthday: N/A
Ethnicity: German, Austrian
Body Type: Slightly Overweight
Height: 5'4"
Hair Color: Blond
Eye Color: Brown
Skin Tone: Light tan
Dominant Hand: Left
Favorites
Edit
Interests/Hobbies: Asking Questions, Reading Books
Favorite Color: Yellow
Favorite Musician/Band: Parov Stelar
Favorite Type of Music: Electro swing
Favorite Food: Bananas
Favorite TV Show: Dr. Phil, Kate, Oprah
Favorite Book: Many books
Favorite Movie: The Help
Sexual Orientation: Asexual
Past Relationships: None
Current Relationship: None
Alma Mater: Sim State University
Past Jobs: Ex-Restaurant Owner, Cooking Teacher
Eliza was originally a MySims character.