Jennifer Simmons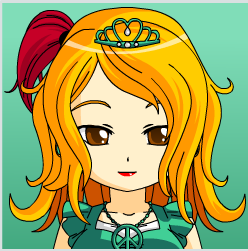 Character Info

Edit
Jennifer Simmons was a rich student. She didn't boast around to people like Anita, and she showed sympathy. She sometimes has to correct Chelsea when it came to stereotypical quotes. She transferred with Anita in Part 13. She decided to transfer back in late Part 21. She seems to have learned a lot about dating and gives advice to different people.
Character Profile
Edit
Birthday: 18th June
Ethnicity: American
Body Type: Skinny
Height: 5'7"
Hair Color: Blonde with red highlights
Eye Color: Brown
Skin Tone: Light-Fair
Dominant Hand: Right
Favorites
Edit
Interests/Hobbies: Texting, talking, drawing, playing on her iPhone, listening to music watching TV
Favorite Color: Aqua
Favorite Musician/Band: Jennifer Lopez
Favorite Type of Music: Pop
Favorite Food: Everything except Brussel Sprouts
Favorite TV Show: Big Brother and Vampire Diaries
Favorite Book: Prefers Fashion Magazines.
Favorite Movie: Titanic, Twilight.
Report Card
Edit
English: C
Math: B+
History: F
Science: C
Computers: B-
Gym: A
Art: A+
Music: C-
Cooking: A+
Drama: N/A
Health: N/A
Relationships With Other Characters
Edit
Chelsea Simmons
Edit
Jennifer Simmons is Chelsea's older sister. Jennifer usually corrects Chelsea suprisingly and she usually helps Chelsea study. They both own 1 cat each. Jennifer loves to help Chelsea with her love life.
Haleema Ahmed
Edit
Haleema Ahmed is Jennifer's friend who is 4 inches taller than her. Haleema is the smartest out of the 4 people and is rewarded for every C+ or higher. Chelsea and Haleema met in elementary school and were friends since. The 4 usually hang out with each other most of the time.
Anita is Jennifer's friend who is slightly smarter and more snobby than her. Anita, Haleema, Jennifer and Chelsea usually hang out with each other on weekends.