Julian Merlowe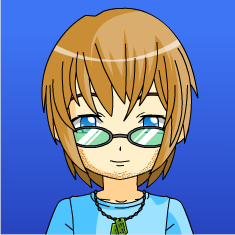 Character Info

Edit
Julian Merlowe
is an eccentric young teacher who recently graduated college with a degree in teaching, and he's going to put it to good use, by teaching the Art Class since the last teacher quit, and sometimes subbing in Music Class. He encourages his students to be creative and expressive. 
Adult Profile
Edit
Birthday: September 18th
Ethnicity: American
Body Type: Average
Height: 6'0
Hair Color: Light Brown
Eye Color: Light Blue
Skin Tone: Light Tan
Dominant Hand: Left
Favorites
Edit
Interests/Hobbies: Sculpting, Charcoal Drawing, Drumming, Getting Stoned, Reading Psychology journals
Favorite Color: Orange
Favorite Musician/Band: Pink Floyd, Nirvana, The Rolling Stones, Ringo Starr
Favorite Type of Music: Rock
Favorite Food: Cool Ranch Doritos, Tofu, Peanut-Butter Sandwiches
Favorite TV Show: One Life To Live, Other soap operas (he doesn't get anything but local stations)
Favorite Book: Hitchhiker's Guide To The Galaxy, The Great Gatsby
Favorite Movie: The Great Gatsby
Sexual Orientation: Pansexual
Past Relationships: Natalie Benson
Current Relationship: None
Alma Mater: Greenburg Community College
Past Jobs: Therapist
Graduated from Millard High a year before Muhammed Khan entered.
Babysat Gabe Burke, Randy and Brady Bean and various other Millard High students at different points before graduating college.
Used to be Leslie Boone's therapist.
Was a drummer for the band 'Lizard Bingo', they never left the 'Garage Band' phase.