Mia Wong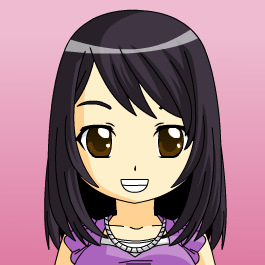 Character Info

Edit
Mia Wong is a freshman student currently attending Millard High. Sweet, friendly, and kind, Mia is an easy person to like, although she's a little ditzy and a bit of a klutz at times. She has numerous friends and gets along with pretty much anybody, having no enemies in particular. Mia is also an excellent cook; she hopes to one day become a five-star cook. Reading romance novels is also another one of her favorite pastimes, as she's a very romantic girl.
Character Profile
Edit
Birthday: December 17th
Ethnicity: Chinese
Body Type: Petite
Height: 5'2"
Hair Color: Black
Eye Color: Dark Brown
Skin Tone: Light Tan
Dominant Hand: Right
Favorites
Edit
Interests/Hobbies: Cooking, reading romance novels, talking with friends, fashion.
Favorite Color: Pink
Favorite Musician/Band: David Archuleta, Selena Gomez, One Direction
Favorite Type of Music: Pop
Favorite Food: Cookies
Favorite TV Show: Glee, Degrassi, iCarly.
Favorite Book: Twilight series, Are You There God? It's Me, Margaret
Favorite Movie: The Last Song, The Notebook, Mamma Mia, High School Musical.
Report Card
Edit
English: A-
Math: C+
History: B
Science: B-
Computers: B
Gym: B-
Art: A+
Music: A-
Cooking: A+
Drama: A+
Health: A-
Other Appearances
Edit