Miles Hillhouse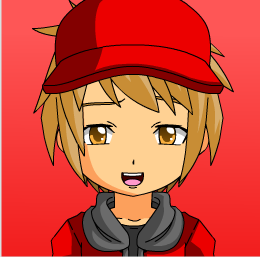 Character Info

Edit
Miles Hillhouse is a character appearing in the RP as a friend of Sky, Megan and Belinda. He's a down-to-earth and flirty guy. He's full of charm, activeness and a big ego. He can be irresponsible and lazy at times, but always sees the bright side of the things. His big purpose on life is the yo-yo; he sleeps, eats and lives the yo-yo. He also knows how to play the guitar and the piano. He's often seen wooing girls, but is respectful to the ones who are his friends. He doesn't attend to Millard High.
Character Profile
Edit
Birthday: July 13th
Ethnicity: American
Body Type: Solid
Height: 5'7"
Hair Color: Light Brown
Eye Color: Hazel
Skin Tone: Tan
Dominant Hand: Ambidextrous
FavoritesEdit
Interests/Hobbies: Flirting, do exercise, yo-yo, playing the guitar and/or piano
Favorite Color: Red
Favorite Musician/Band: U2
Favorite Type of Music: Alternative Rock
Favorite Food: Waffles
Report CardEdit
English: F
Math: C-
History: A-
Biology: B-
Computers: A-
Gym: A+
Astrology: B-
Art: A-
Music: A+
Cooking: B+
Drama: C-
Relationship with other Characters:
Edit
Sky Skyler
Edit
--Under Construction--
Megan Müller
Edit
--Under Construction--
Belinda Vogue
Edit
--Under Construction--
Other appareances:
Edit
Personal Quotes
Edit
Oh..*look at Daisy*, yeah, I am, honey.
Time for our Guitar Hero gig!
Up and down...? Like, a yo-yo?