Peter Green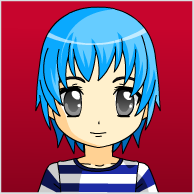 Character Info

Edit
See also: Green Family
Peter Green is an ex-student that attended Millard High. He is very sporty but is very lazy and not doing that well in other subjects. He often gets bored and is very anti-social. He is very good friends with Steve and Craig Spedster. He is also a newcomer character to the New Millard High RP although he moved away from the area and left the school in Part 26.
Character Profile
Edit
Birthday: 9th September
Ethnicity: White, American
Body Type: Muscular
Height: 5'10
Hair Color: Blue
Eye Color: Dark Grey
Skin Tone: Pale
Dominant Hand: Right
Favorites
Edit
Interests/Hobbies: Playing Sports, Sleeping, Lazing Around
Favorite Color: Blue
Favorite Musician/Band: Avicii, Black Eyed Peas, Eminem, Dappy, David Guetta, Skrillex, Travie McCoy
Favorite Type of Music: Hip-Hop, Rap, Electronic
Favorite Food: Chocolate
Favorite TV Show: N/A
Favorite Book: N/A
Favorite Movie: N/A
Report Card
Edit
English: C-
Math: C
History: E
Science: C-
Computers: B
Gym: A
Art: D-
Music: B+
Cooking: D-
Drama: C-
Health: C
Personal Quotes
Edit
Peter: *yawns*
Peter: ... yeah ...
Other Appearances
Edit
He was born with blue hair, for unknown reasons.
He doesn't have a middle name.
Relationships With Other Characters
Edit
Thomas Havec
Edit
Under Construction
Steve Spedster
Edit
Under Construction
Craig Spedster
Edit
Under Construction
Under Construction
Jacob McRye
Edit
Under Construction