Juliet Nova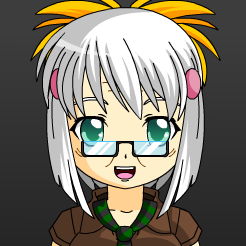 Character Info

Edit
| | |
| --- | --- |
| Age | 53 |
| Role | Astrology Teacher |
| Friends | N/A |
| Enemies | N/A |
| Controlled By | Anybody (Shared Control) |
Professor Juliet Nova was an Astrology teacher at Millard High. She is known to be very eccentric and whimsical, and is somewhat obsessed with aliens and outer space. She strongly believes in the existence of aliens. Sometime during Part 4 of the RP, Nova was charged and arrested for drug abuse, as well as fired from the school and replaced with Trisha Collern. After being fired from Millard High she started working at Millard Middle.
Adult Profile
Edit
Birthday: November 22nd
Ethnicity: French, German
Body Type: N/A
Height: N/A
Hair Color: Gray
Eye Color: Dark Turquoise Green
Skin Tone: White
Dominant Hand: Right
Favorites
Edit
Interests/Hobbies: Stargazing, drinking booze
Favorite Color: N/A
Favorite Musician/Band: N/A
Favorite Type of Music: Classical and Techno
Favorite Food: Moon pies
Favorite TV Show: Z-Documents
Favorite Book: Various books on aliens, yetis, sasquatches, and krakens
Favorite Movie: N/A
Sexual Orientation: Heterosexual
Past Relationships: Paul Wisniewski
Current Relationship: Odin Revolution
Alma Mater: La Fiesta Tech
Past Jobs: Ex-Professor, Ex-Ski Lodge Owner
Nova is originally a MySims character.
Her biggest fear is that when she meets aliens, they will ignore her and talk to everyone else as though she doesn't exist.