Roger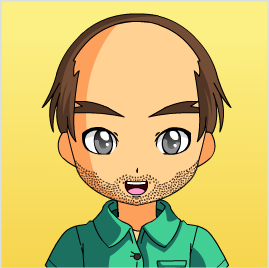 Character Info

Edit
| | |
| --- | --- |
| Age | 46 |
| Role | Former Gym Teacher |
| Friends | N/A |
| Enemies | Possibly Zain |
| Controlled By | Anybody (Shared Control) |
Roger is an incredibly energetic Gym teacher that works at Millard High. He loves torturing his students with rigorous exercising routines, and never runs short of enthusiasm. At the end of Part 3 of the RP, he was arrested (see the Zain section under Relations With Other Characters) and replaced by Coach Ashton for some time. However, Ashton soon became crippled, leaving the job to Roger once again. To celebrate, Roger held a Field Day. Kids who did not participate either were cheerleaders or "paper-work helpers".  In Part 27, Roger died by being dragged into fire pit made by Emette Smithe.
Adult Profile
Edit
Birthday: N/A
Ethnicity: Canadian
Body Type: Physically Fit
Height: N/A
Hair Color: Brown
Eye Color: Gray
Skin Tone: Tan
Dominant Hand: Left
Favorites
Edit
Interests/Hobbies: Working Out, Excercising, Coaching
Favorite Color: Yellow
Favorite Musician/Band: N/A
Favorite Type of Music: Rockabilly
Favorite Food: Mashed Potatoes
Favorite TV Show: Doesn't Usually Watch T.V.
Favorite Book: Sports Illustrated
Favorite Movie: Moneyball, We are Marshall, Remember the Titans
Sexual Orientation: Homosexual
Past Relationships: Master Aran, Raphael Shapiro (crush)
Current Relationship: N/A
Alma Mater: N/A
Past Jobs: N/A
Relations with Other Characters
Edit
Roger had encouraged his students to injure Zain during P.E. class after Zain rushed to P.E. because Zain had pushed and shoved everyone on his way there. Zain had been sent to the hospital for 3 surgeries and Roger had been caught by the police and had been sentenced to prison.
Roger was originally a MySims character.