Susan Kimberly Helen Bones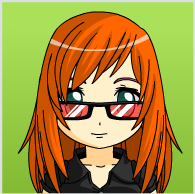 Character Info

Edit
See also: Bones Family
Susan Bones is an intelligent pupil who attends Millard High. She is really good friends with Gracie Gauld and Thomas Havec. She enjoys nature and the environment around her and is very academic. She is above average in most classes and excells in English and History. She went to the prom with Thomas Havec. For Halloween, she came as a "ghost of herself" but didn't drink the potion, she was then chased around by Gracie Gauld who was "trying to put her hair out", mistaking the ginger hair for fire. She is also a newcomer character to the New Millard High RP.
Character Profile
Edit
Birthday: 8th November
Ethnicity: White, English
Body Type: Slim
Height: 5'5
Hair Color: Ginger
Eye Color: Dark Green
Skin Tone: Pale
Dominant Hand: Right
Favorites
Edit
Interests/Hobbies: Reading, Studying, Walking
Favorite Color: Green
Favorite Musician/Band: Katy Perry, Rihanna, Ed Sheeran, Adele, Beyonce Knowles, Owl City, Ellie Goulding
Favorite Type of Music: Pop, R&B, Indie
Favorite Food: Any
Favorite TV Show: Sherlock
Favorite Book: Any
Favorite Movie: The Fault In Our Stars
Report Card
Edit
English: A+
Math: A
History: A+
Science: A-
Computers: A-
Gym: B+
Art: B
Music: A-
Cooking: B+
Drama: C+
Health: A
Other Appearances
Edit
She used to be top of her year in Primary/Elementary school.
When she was born she was blonde but her hair turned ginger when she was around 2 years old.
She didn't were glasses in Elementary/Primary School but did for Middle and Upper/High School.
Relationships With Other Characters
Edit
Gracie Gauld
Edit
Under Construction
Peter Green
Edit
Under Construction
Thomas Havec
Edit
Under Construction
Steve Spedster
Edit
Under Construction
Craig Spedster
Edit
Under Construction
Susan finds Anita an annoying, spoiled cow. She disliked everything about her including her personality, behaviour and attitude. Although she thinks that it's horrible for someone to die, she was not affected by her death greatly.
Under Construction
Raphael Shapiro
Edit
Under Construction