Zain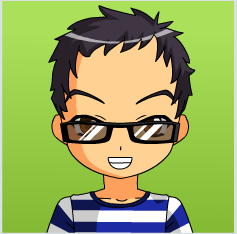 Character Info

Edit
Zain is a careless student who, in P.E., throws anything at anyone, regardless of who they are. He used to be a straight D or C student, but had unexpectedly moved up to be a straight A or B student, however, his only bad subject is Art because he is extremely bad at drawing. Recently in science, Zain turned into a vampire and was "forgotten" to be cured. Right now, Zain is still a vampire. Zain became "absent" from somewhere in Part 9 and returned in Part 11. He was then "absent" from Part 11 and officially returns, along with Haleema, Chelsea, Marcus and Collin, in Part 13. He "disappears" again and "re-appears" back in Part 16
Character Profile
Edit
Birthday: October 29th
Ethnicity: Indian, Mozambican, Canadian and British
Body Type: Average
Height: 5'9"
Hair Color: Dark Dark Dark Dark Brown
Eye Color: Dark Dark Dark Dark Dark Dark Dark Brown
Skin Tone: Tan
Dominant Hand: Right
Favorites
Edit
Interests/Hobbies: Praying, playing video games, computers and watching TV
Favorite Color: Green and Red
Favorite Musician/Band: Akon, Various Indian singers, Haifa Wehbe, Nancy Ajram and Amr Diab.
Favorite Type of Music: Arab, Bhangra and Hip-Hop
Favorite Food: King Prawns in Sweet Chilli Dip
Favorite TV Show: Pair of Kings, Apprentice, Two and a Half Men, Movies Behind the Scene and Various Religious shows.
Favorite Book: Harry Potter Series, Religious books.
Favorite Movie: Harry Potter Series, Ra.One
Report Card
Edit
English: A
Math: A+
History: B
Science: B
Computers: A+
Gym: B
Art: D
Music: B
Cooking: B
Drama: A
Health: A
Relationships with other Characters
Edit
Emette, being a bully, seems to annoy everyone and actually put Zain in a trashcan. Zain sometimes can easily annoy him, creating a mass affect on Zain. Later in school, Zain learns about the lockdown and thinks of it being a good plan caused by Emette and confirms about joining him. Zain later becomes kind of enthusiastic in taking over the school.
Haleema is Zain's best friend in the RP as of Part 13. Haleema can get annoyed with Zain, like the time he had a "disagreement" with Chantel. As of Part 17, they started to date. However, later, they decided to split because of religious reasons, but still are friends.
Zain immensely despises Roger ever since he went to hospital. Once Roger had been fired and Zain returned, PE was just as peaceful! Who knows what will happen when Roger comes face-to-face with Zain in the next PE lesson... Could there be more blood?
What Happens to Him in Science
Edit
?
?
Turns into a Vampire due to being bitten by Count Gorf (Mandy's Vampire Frog)